Were you involved in an accident? Although that might sound like the opening line to a commercial for a lawyer, it's not. After you have cleared medical needs and any legal matters your attention usually turns to getting your car repaired after an accident. For people living in Downriver Michigan getting help with body work is easy but there are some things you'll need to look out for. In this article I'll discuss some of the tips for Downriver collision repair and body work. 
Downriver Collision Repair and Body Work Tips
Getting your car back to normal after an accident or fender bender means you'll need the help of a collision repair shop. We feature several Downriver collision and body shops here at Michigan Auto Pros and are featured here from time to time. If you need assistance in collision repair be sure to check out the tips below as well so you can get a better deal and also quality repairs to your vehicle.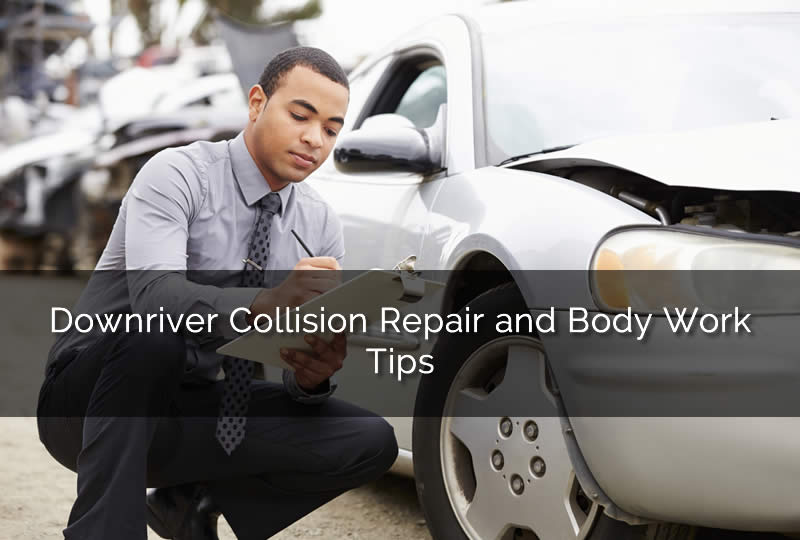 What Do Your Friends Think?
One thing that you can do to find a Downriver collision repair shop is to ask your friends and family. Chances are you'll have some friends or family members who have needed these services. Talk to them and ask about what they thought of the repair shop in Downriver. You'll get much better references from someone you know rather than advertisements in the phone book or online. You can also check the reviews of many of the Downriver auto repair shops online as well to get a better idea of what others thought of the shop.
Ask For an Estimate on Labor and Time
Many auto repair shops will offer an estimate for repairs to your vehicle but they may not itemize the estimate. It just lists one single amount for the repair. While this may be okay it may contain things that you don't really want. The repair shop could be using replacement parts and charging you for factory parts. They may also give you an estimate on labor that doesn't include things like prep work. Make sure when you get an estimate on your auto repair work in Downriver Michigan that you get it itemized . This is especially needed if you're considering hiring that company to do the repairs to your vehicle.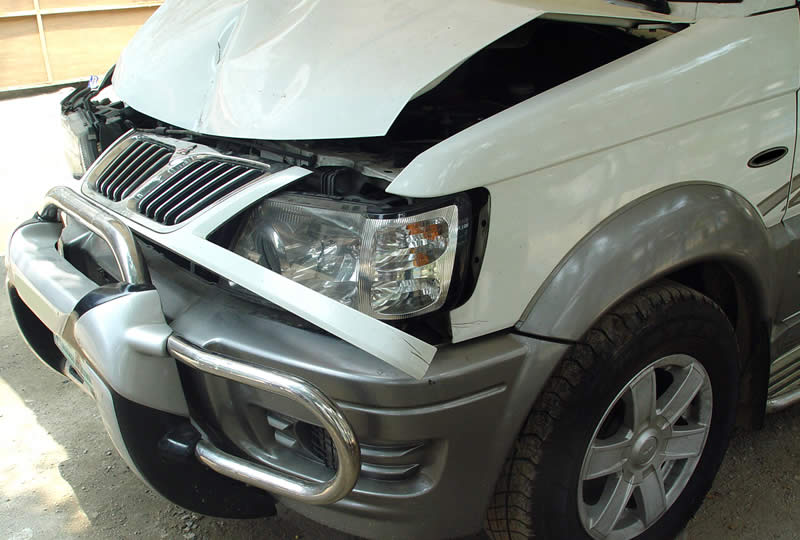 Ask Questions About Your Repair
One thing that many car repairs don't like is when you ask a lot of questions. If they are a good body shop they won't mind answering some questions about your repair. Here are some questions that you can ask about your repair.
Will you use factory certified parts?
Is the paint you'r using for this repair from the manufacturer or another source
Should the entire car be repainted or just the damaged area of the vehicle?
What if the paint fades and doesn't match after 6 months or a year? What kind of warranty does it have?
These are just some of the questions you can ask about your auto repair. Try to think of things that are directly associated with the repair you need. Answering a few questions by customers isn't that difficult but remember that you'll need to record some of the answers in writing. This is especially true when considering warranties and guarantees of the repair and parts.
Trust Your Instinct
When you visit a Downriver collision repair shop it's best to go with your instinct. If you get the feeling that things are not adding up then get an estimate and move on. Sometimes our instincts may be wrong but it's best to play it safe. After all, getting a shady repair on your car can put your safety at risk. Go with certified mechanics and repair specialists.
Get More Than One Estimate
One way you can compare the estimates including labor and parts is to get more than one estimate on your car repair. By getting more than one estimate you can create a baseline and determine just how much your repair should cost on average. If there is a very high estimate or a very low estimate then be weary of it. Especially the lower cost estimate because they may be cutting corners or using lower grade parts on your repair.