Establishing a repair shop as your go-to for automotive maintenance and repair is an essential part of car ownership. For most, travel is part of day-to-day life, and having a reliable mechanic in Downriver Michigan can spell the difference between minor headache and total disaster. Not all repair shops are the same, however, and understanding the differences will help you be a savvy consumer in the vast network that is automotive repair. Let's look at a few of the specifics.
Certifications
In the world of auto repair, the National Institute for Automotive Service Excellence (ASE) certification has existed for close to fifty years and is the most widely recognized. As a matter of fact, if you recognize the ASE emblem, you'll generally see it proudly displayed on the window of most repair shops employing ASE-certified personnel. Furthermore, there are fifteen individual ASE certifications pertaining to automobiles and light trucks. And while someone may be ASE-certified in automatic transmissions, that same individual may not be certified in, say, electrical systems.
While you don't necessarily need to understand the nuances of what's required to obtain the certification, it's worth nothing that nearly all professional automotive techs have at least one ASE-certification and employing a certified tech provides the peace of mind that comes with having an industry-approved technician working on your vehicle.
Lastly, there are plenty of competent technicians who work on vehicles part-time, or on the hobby level. There's nothing inherently wrong with employing these individuals to service your car if you're familiar with them and the quality of their work. Certifications simply vet the competency of an otherwise total stranger performing sensitive work on what is likely one of your most valuable assets.
Warranty Work
If your car is still under warranty, it's critical that you confirm whether a prospective shop is qualified to perform the required service. If not, the manufacturer may refuse to cover the warranty and, in some instances, it may even be rendered void.
While nearly all shops are capable of simple maintenance like an oil or tire change, more complicated (and often expensive) jobs must be performed at a service shop recognized by the manufacturer. This doesn't always mean it has to be the dealer but be certain to check if in doubt. And while not always the case, manufacturers of higher-end vehicles tend to be more stringent on who is qualified to perform warranty work.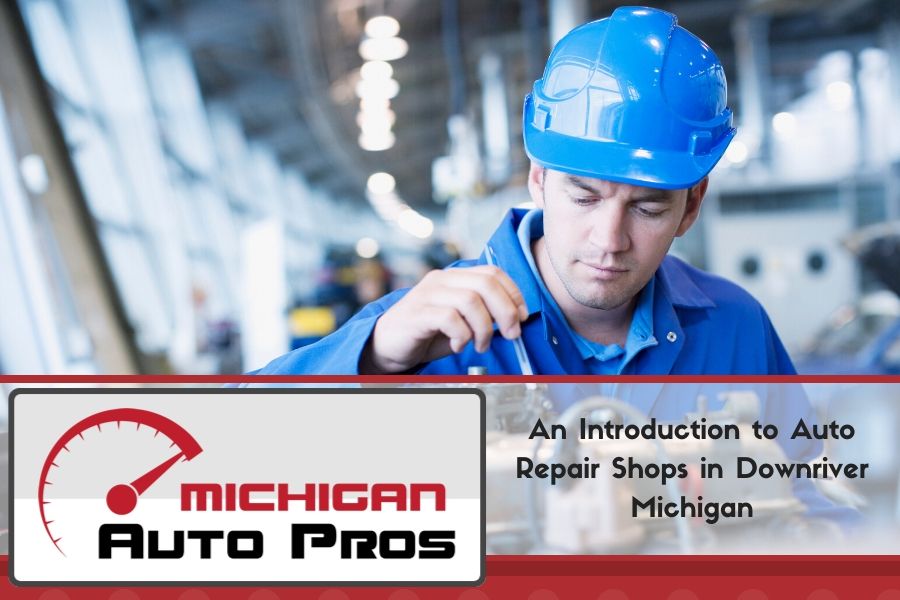 Price
For most, this one is a bit of a no-brainer – go with the shop that can perform the required service at a cost-effective rate and provide some sort of guarantee for the work. And while that's generally a good strategy, it pays to understand why some shops charge what they do.
Suffice to say, you've probably seen any number of quick-lube shops that promote fast turnaround times and may even perform an oil change and other routine maintenance while you stay in your car. Generally, the prices for these services will be astronomical when compared to bringing your car to a more traditional service shop. What you're paying for here is convenience.
Some shops also purchase common items in bulk, which translates to reduced costs for you. For example, the shop changing your oil with individual bottles is going to charge more than the shop who purchases their oil by the drum.
Lastly, the dealer is likely to be one of the most expensive places to take your car. There is a certain peace of mind that comes with taking your car to a place whose personnel has likely had manufacturer provided, vehicle specific training. The accommodations offered at the dealerships can also be attractive – comfortable waiting rooms, office equipment, free coffee and snacks, and possibly even a loaner car. These amenities all factor into what you're going to pay and can make a compelling argument for the smaller shops if you're willing to sacrifice some frills.
Shop Type
If you're new to an area, or simply scouting around for a repair shop in a convenient location it's beneficial to check and see if there's a specific focus to the shop in mind. For example, the techs at an exhaust specialty shop may have the expertise to perform non-exhaust related maintenance but may be unable to do so if it doesn't fit the scope of their business. Or they might not even have the tooling to perform jobs outside of their specific focus. You wouldn't bring a car with a blown headlight to a transmission repair shop, and even if they were able to complete the repair, they would likely charge a higher labor rate common to a transmission specialist.
General maintenance shops are by far the most common, but if you see a shop that you're interested in, it's a good idea to check and see if they have a specific focus if in doubt.
Here at Good Care Auto, we pride ourselves in the work performed by our industry trained, ASE-certified techs. From wheel hubs to warranty work, our friendly, professional staff has the expertise to perform nearly all types of maintenance and repair in clean, modern service bays utilizing the latest computerized diagnostic equipment. Concerned by that noise under the hood? Oil light come on? We've got you! No job is too small. Call Good Care Auto today at (734) 285-1188 and let use get you back on the road!