Keeping your car in good working order means getting regular service on it. Getting regular auto service on your car can keep it running great but sometimes things just go wrong and a breakdown occurs. When your car breaks down or starts showing signs of problems then it's time to get auto service on your car to get it back in great shape as quickly as possible. But keep in mind not all auto service centers in Downriver Michigan are the same and choosing the best one will give you the best possible outcome for your auto service needs. 
Get the Best Auto Service in Downriver Michigan Available with These Tips
There are many auto repair shops in the Downriver Michigan area but they aren't all the same. In fact, there can be huge differences in pricing and quality of service. Choosing the wrong auto repair shop to work on your car can be expensive and it could leave you with a repair to your car that won't last or that is done incorrectly to begin with. I've compiled a list of things that you should look for when hiring a mechanic for your automobile and listed them below. A auto shop that adheres to all these requirements is one of the better auto service shops available and should be considered.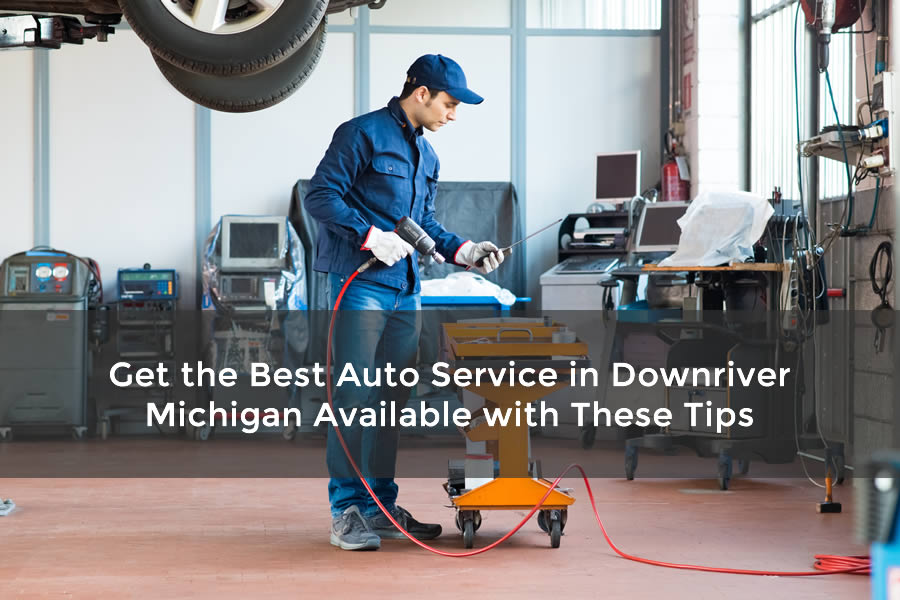 Experienced Mechanics is a Requirement
One thing that always sticks out like a sore thumb when it comes to any kind of service and that is: you get what you pay for. For auto mechanics, inexperienced mechanics will be cheaper but they may not have the experience needed to repair your car correctly. That inexperience may show even more when it comes diagnostics because usually this is an hourly charge. An experienced mechanic may be able to find the problem faster because they have dealt with it before. An inexperienced mechanic may take hours to find the same problem which can lead to higher costs even for lower quality work.
Always Use Qualified Auto Repair Shops
Finding a repair shop in Downriver Michigan that is qualified is a must. What type or model of car or truck you drive make sure the auto shop is qualified to work on that particular model. A common type of qualifications that auto shops will have is called the ASE certification. ASE provides many different certifications for repair shops and for mechanics in general. They also have specialized certifications for different systems in the vehicle including air conditioning, electrical, drivetrain, etc. If the repair shop you choose for your vehicle doesn't have these certifications prominently displayed it may be best to find another shop.
Check Online Reviews
With the recent popularity in review sites many users are beginning to post more and more of their experiences online. That really helps because it's much like the word of mouth advertising from years ago. You're able to go onto these review websites such as Google Reviews or Yelp and read what others have said about the auto repair shop. Plus,  in addition to reading the reviews of users you can also look at how the customer service of the shop done for any negative reviews it may have received on these sites. Carefully look over the reviews and look for higher rating auto repair shops for best service.
Ask About Labor Rates and Estimates Before Repair Begins
Along with the certifications that are displayed in the auto repair shop there is usually a listing of the auto repair shops pricing. Typically an hourly rate is charged for most repairs. While using the hourly rate as a good basis to comparison is great it's always best to get an estimate on the project. Some auto repair shops may stretch the time a bit and your bill may be higher than what you wanted to pay to begin with.
Do They Have the Right Equipment?
Most cars today have specialized systems that need specialized tools in order to diagnose them. Some auto repair shops may take a different approach because some of these systems and diagnosis tools are very expensive.
Check With Good Care Auto
One of the highest rated auto repair shops in Downriver Michigan is Good Care Auto. Good Care Auto has qualified mechanics ready to help with your car repairs. Call them today to learn more about their services at (734) 285-1188