Having brakes that work well and can stop on a dime is critical no matter what kind of car or truck you drive. If you notice a grinding or squealing noise, your brakes may already be failing, meaning you need to get to a licensed auto repair facility right away. You can't take a risk by trying to guess if it's the rear brakes, front brakes, brake pads, rotors or calipers. Only an expert who has the ASE seal of approval (Automotive Service Excellence) is someone you can trust to repair your American or foreign-made vehicle.
Here are some common signs you may need your brakes inspected:
Pedal doesn't work efficiently
Car vibrates when you apply brakes
High-pitched squeals or grinding noises
Thin brake pads (worn out)
Pulling to one side or another
Brakes are something you just can't wait on. If you visit Michigan Auto Pros, you'll find tons of great information on what to look for before you take your car to the shop, how to identify auto problems, and the best advice offered by auto experts in Downriver MI.
If your brakes are faulty and you can't brake in time, you could end up causing an accident, running through a traffic light, or ruining your car. You need to find a top recommended auto repair specialist in your Downriver neighborhood before the problem is irreversible.
Look for the finest
Don't take your prized auto to an amateur mechanic. If you do, the repairs done may not be legitimate and probably won't come with a warrantee on parts and labor.  You want to find the best brake repair shop you can so your brakes will be 100% functional and safe on Michigan roads. You don't want to skimp on any auto parts, let alone your braking system. A reputable auto repair company should be experienced in all areas such as calipers, rotors, brake pads, shocks, springs, HVAC, steering systems, tires, and more. They should always be certified, insured and fully licensed.
A trustworthy auto repair facility should have their current license prominently displayed where all customers can view it. If they don't, they may be running an unlicensed operation, leaving you open to bad service and parts.
Don't take your prized auto to an amateur mechanic. If you do,
the repairs done may not be legitimate and probably
won't come with a warrantee on parts and labor. 
Ask family and friends
If your family members and close friends keep recommending a specific brake repair specialist in Downriver MI, check them out! Word of mouth is an excellent way to hear about a good auto repair shop. See if they have a Facebook or Twitter page too, as those are good places to read comments on social media about recent car repairs and prices.
See if the company you're researching is listed on Angie's List or the Better Business Bureau, too. Gather all the facts and then take your car to the #1 brake repair shop on the list. The repair may be something simple like brake pads, or something more involved like caliper or rotor replacements. Or, your entire braking system may need to be repaired. A place that offers free estimates is a good deal, that way you can find out how much you're dealing with before you get your wallet out.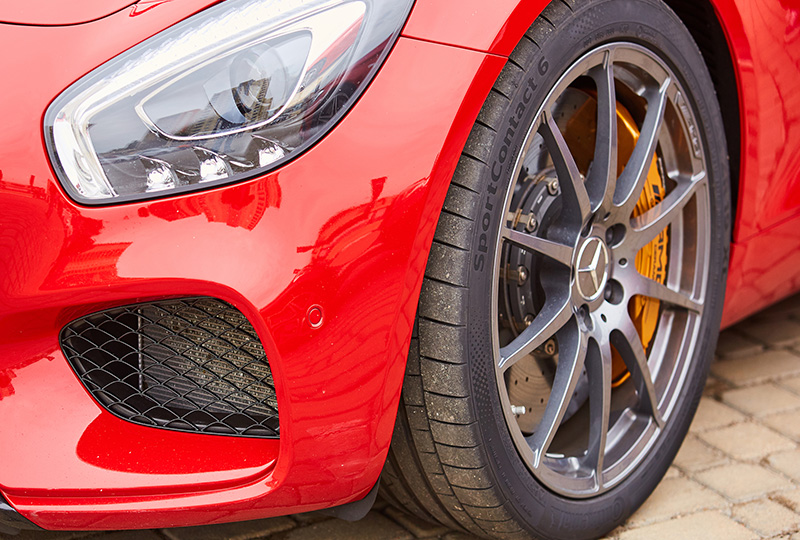 Good things to look for
Ask the owner questions such as:
Do they offer towing services?
Can they provide a car rental?
Will they do an oil change too?
If it's a well-rounded auto repair facility they will offer those items and more. You need to find a place that will give you one-on-one service, that explains how long it will take and what exactly needs to be done. Also, they should always offer you your bad parts before you leave – it's the law. By being an educated customer, you will receive better service and save money in the long run. And, your car will run better and safer.
Friendly auto repair technicians that smile and put you first are the ones you should trust with your vehicle. Don't rely on a mechanic that doesn't answer your questions or won't give you a complimentary estimate. Your car deserves the best care and service possible! Always choose a pro.