If your busy life includes work, family, friends, exercise, and socializing, you may not be paying attention to your car as much as you should. Either way, your vehicle is your primary means of transportation, so when it goes out, it will affect your schedule significantly. Some vehicle problems might be more subtle, and others much more obvious. Today, most cars and trucks come equipped with sophisticated warning systems to let you know you're running low on gas, need an oil change, or have a turn signal that is out. Unfortunately, there are not warning signs for every malfunction, which is why Lincoln Park MI car owners need to constantly be on the lookout for odd sounds, squeaks, and squeals.
Brake Repair Shop Lincoln Park Michigan
Take your brakes, for instance. You may think you know all the warning signs before they give out, but do you really? Michigan Auto Pros, a respected and trusted site for all things auto, compiled this list of things to watch for:
Pulling to one side or the other when you brake – could be an indication that your brakes need to be replaced, an adjustment needs to be made, or you have brake fluid leaking.
Noises when you apply brakes – if you hear screeching or grinding, your brake pads may be nearly worn, and/or your brakes need adjusting or replacing.
Problems with brake pedals – if this is the case, you may have air in your brake lines or low brake fluid.
Warning light – this could be you simply need brake fluid, or could be a sign of worse things such as a leak in your brake line.
Vibrations – if you're feeling heavy vibrations in your steering wheel, overall car or pedals, this might signify your brake rotors are going bad.
Unless you are an ASE certified auto mechanic, if you notice any of the above issues, you should contact a company that specializes in brake repairs in Downriver Michigan. It's wise to look for a place that offers 24/7 towing, can repair used or new cars, foreign or domestic vehicles, trucks and cars, and offers affordable auto financing plans.
Stop, look and listen…to your brakes
Even if you haven't noticed anything out of the ordinary pertaining to the car you drive, it's still a good idea to have it inspected at least twice a year.  With wear and tear, potholes, heavy mileage, and other factors in the mix, things can change very quickly, whether your car is fairly new or not.  Pay attention to unusual sounds, grinding gears, ABS (Automatic Brake System) warning lights, and problems with braking in general. It doesn't take long for a car's brakes to go bad once you start realizing something is wrong. If your brakes malfunction, you become extremely prone to an accident, without the ability to brake in time to avoid things such as stop signs, traffic lights, animals, and pedestrians.
It's wise to look for a place that offers 24/7 towing, can repair used or new cars, foreign or domestic vehicles, trucks and cars, and offers affordable auto financing plans.
When searching for auto repair shops in Lincoln Park Michigan, you need to find out if they hire ASE certified auto repair technicians, are licensed and insured, and perform end-to-end repairs, such as:
Shocks and struts
Engine repairs
Heating and cooling systems
Oil changes and tune-ups
Alternators and radiators
Gaskets and springs
Tire rotation and replacement
Transmission & muffler systems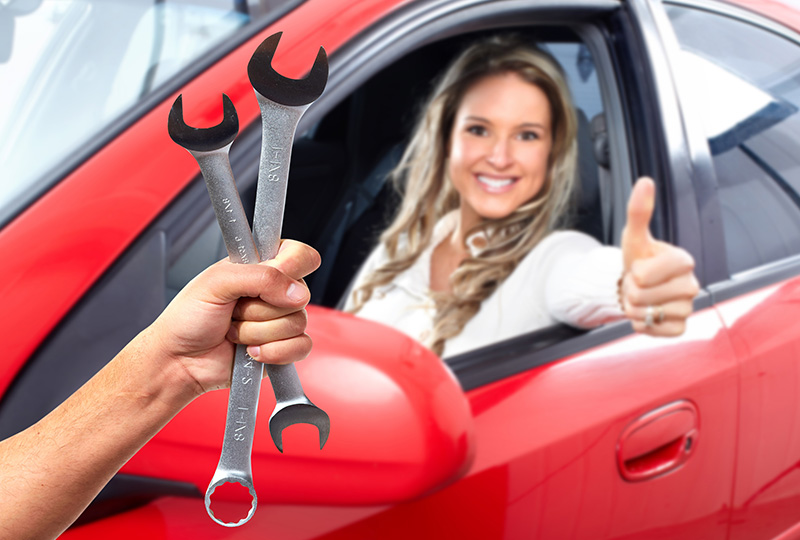 Be wary of unlicensed and non-insured mechanics
If you're looking to save a few dollars by hiring someone who is not credible or reliable, is not licensed, certified or insured, you may be left with more repairs than you started with. Typically, unscrupulous auto mechanics or shops prey on the elderly, young vehicle owners and other vulnerable groups of people, figuring they won't know any better.
By searching for the best auto repair shops in Lincoln Park Michigan, you won't have to be concerned about someone taking your money and running. If your auto repair involves an insurance claim, make sure the repair shop handles such claims. Also get everything in writing, including any guarantees or warrantees on parts and labor. You will be playing smart by doing your homework and hiring a brake shop that is dependable and licensed. Take a look at their Twitter and Facebook pages too, to see what customers have to say about service, performance and quality.