Let's face it, most auto repair services can be expensive. There are charges for all sorts of things that most 'normal' people will not understand and it can sometimes leave you scratching your head wondering if you really got a good deal or have just been taken. While most repair shops in Michigan will give you service on your vehicle and make repairs as needed there are some that are simply there to take advantage of unsuspecting customers. In order to better protect yourself I've listed some of the best tips to get the best auto repair in Michigan in this article. 
Here are Some of the Best Auto Repair Tips in Michigan
When your car starts acting a bit weird or making a strange noise, it's a sure fire sign that you'll likely need an auto repair done. What's even worse is when the car stops on the side of the road and you need to get it towed to a repair shop to get repairs on your car done. In either case you'll want the best auto repair that is available at the best possible price. And while a low price may entice some people it may not be the best for your car repair. In the following article I'll go over some tips that can help you get the best car repair in Michigan while also getting the best price on your car repair.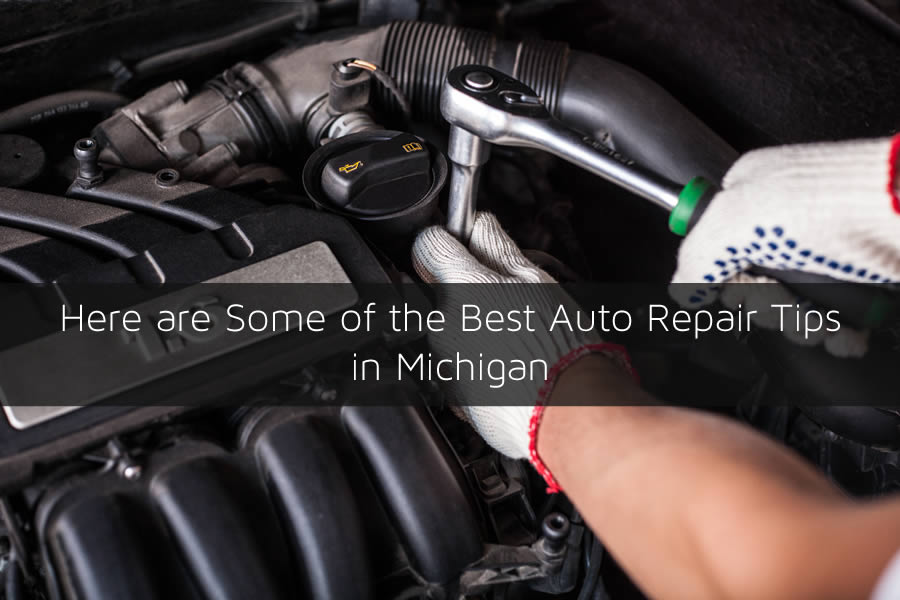 Ask What's Wrong with the Car
You may not know what a radiator cap looks like or understand what an alternator does but that doesn't mean you shouldn't know what going on with your car. Ask questions about what's wrong with the car. Even if you don't plan on repairing the car yourself there are usually tons of information online and in videos that can help you better understand what is going on with your car. Most mechanics won't have any problem answering questions about the repair if they are a reputable auto repair center. So ask those questions and make sure to research exactly what's going on with your car.
Always Use a Reputable Repair Shop
If you use a repair shop that isn't certified or that uses mechanics that aren't certified is just asking for trouble. Always make sure the auto service shop that you use for auto repairs or even normal service on your vehicle is fully certified and qualified for working on your specific model of car. ASE certified mechanics will show signs and other items that will let you know that they are certified. Different systems on your vehicle will also have certifications that may be needed such as air conditioning and electrical.
Labor Rates on Repairs
Before you sign on for a repair on your vehicle make sure you ask about labor rates and how much the repair will cost. Most reputable repair shops will have their labor rates promptly displayed for everyone to see. If you don't see it displayed make sure you ask and get it in writing before the repair starts. This charge can vary from $30 to more than $100 per hour so make sure you always know the labor rate before signing on for an auto repair on your car.
Service on the Vehicle Can Lead to Cheaper Repair Costs
Want to keep your car running longer and better without the need for repair? The best way to keep your car in well maintained shape is to keep it well maintained. When your car needs a regular service make sure you get it. Changing the oil and having the car inspected at regular intervals can cut down on repair costs because it can locate problems that may be occurring with the car. This alone can save on towing charges and huge problems in some cases.
Ask Questions About the Repair That is Being Done
No matter what is being done on your car it is your right to know what's going on. Keep yourself in the loop with any repairs to your car and always get the paperwork with details of what was done.
I hope you've enjoyed these tips on how to keep your car performing as it should and if there is a problem a way to help you get your car back on the road quickly, and costing less. If you need auto repair in Michigan be sure to contact Good Care Auto for certified auto repair in southeast Michigan.