Driving your car on any normal day and it should stay on a straight path even if you let go of the steering wheel. When it doesn't it not only causes frustration but it can also cause other parts of the car to fail and actually be a huge safety factor for your car. Getting proper wheel alignment can keep your car in the straight and narrow path and protect it from problems occurring from a car that is not in line. For folks in Downriver Michigan we'll go over some of the problems that you may face if your car is not in alignment in this article. 
One of the most important items on your car that has the most affect on safety is the tires and brakes. These are some of the major factors when it comes to accidents due to car defects and should really be looked into. A car that is not in alignment can cause damage to other parts of the car such as the tires and cause them to fail prematurely. The biggest problem with a car that is not properly aligned is that the driver usually doesn't realize the problems that are occurring and the danger that they are putting themselves in. Getting your car aligned is a must and does also have some advantages as well.
Get Better Mileage with a Properly Aligned Car
One of the benefits of having a vehicle that is properly aligned is the gas mileage on your car should be a bit better. Depending on how much your car was out of alignment will determine just how much gas mileage you may pick up. It's certainly something that can make a difference in your car's gas mileage however and should be regularly checked to make sure your car is in alignment.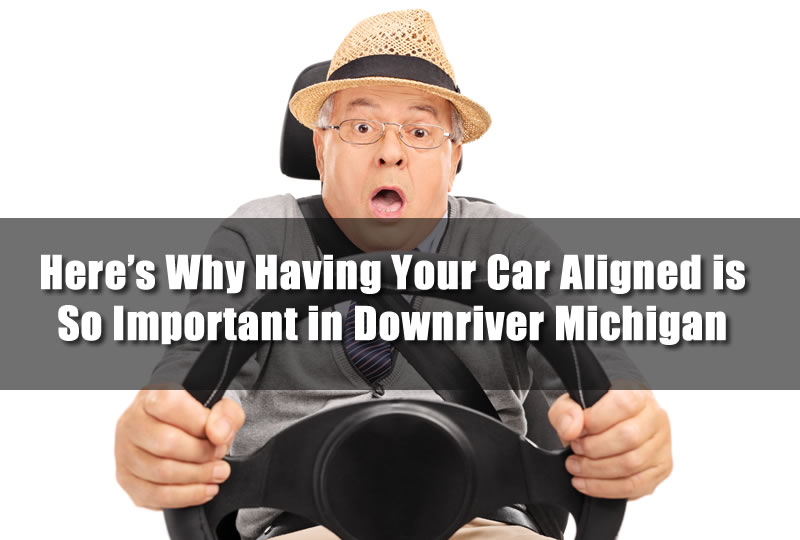 Protect Other Parts from Damage
The biggest problem with a car that is not properly aligned is that it causes the tires to wear out prematurely. For cars that have severe wheel alignment problems you can totally destroy a new set of tires in just a few weeks. The longer the car is not in alignment the more damage you'll be doing to your tires and other components of your car. Wheel bearing and other components can be damaged if your car is not properly aligned but the majority of the problems that occur from a car that is not properly aligned is the tire wear. Sooner or later the tire will fail and chances are the blowout can cause other damages as well. If you suspect your car is pulling one way or another when driving be sure to look at your tires before each drive especially the front tires. A quick inspection will determine if the tires are in good shape or starting to wear from the mis-alignment.
Keep Your Tire Warranty Available
Most tire warranties can last for tens of thousands of miles. The problem is with a car that is not properly aligned it may not be honored due to the fact the the car was the problem, and not the tire. When a car is mis-aligned it will damage the tires and if it's not taken care of quickly it will likely cause the tire to fail prematurely. When this happens, not many tire manufacturers will honor the warranty since it was caused by a car that was not properly aligned.
Keep Your Car in Safe Condition with Wheel Alignment
Your car was designed to track straight and all the systems on your car expect that to happen. When your car is not in alignment it can throw off key sensing systems that dictate how much fuel the car uses, direction, and much more. In order to make sure your car is completely safe to drive make sure it's properly aligned.

Get a Full 4 Wheel Alignment in Downriver Michigan
In order to make sure your car is completely safe and ready for the road make sure you get 4 wheel alignment where all wheels are checked and aligned. One service center in Downriver Michigan that can do both 2 and 4 wheel alignment is Good Care Auto. Visit them today to learn more about their services.